Doctors, nurses and pharmacists who spread COVID anti-vaccination claims will face harsh penalties, including being stripped of their ability to practise by the medical watchdog.
The national medical boards and the Australian Health Practitioner Regulatory Agency (AHPRA) released a joint directive warning healthcare practitioners that they risk regulatory action if they spout false or deceptive misinformation to patients or on social media that could undermine the national vaccination program as the AstraZeneca vaccine rollout begins.
"There is no place for anti-vaccination messages in professional health practice, and any promotion of anti-vaccination claims including on social media, and advertising may be subject to regulatory action," spokesman for the medical boards and Pharmacy Board chairman Brett Simmonds said.
NSW Premier Gladys Berejiklian, Health Minister Brad Hazzard and Chief Health Officer Dr Kerry Chant are expected to get their AstraZeneca vaccinations at St George Hospital in Sydney's south on Wednesday.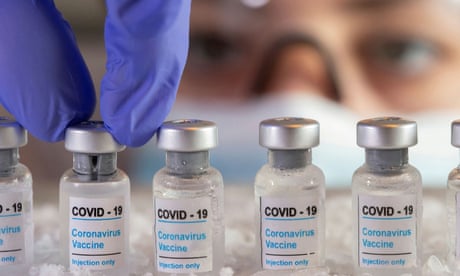 The AstraZeneca shot, described by Australia's chief health bureaucrat Professor Brendan Murphy as the "workhorse" of the national vaccination program, will be the vaccine most Australians will receive and therefore the vaccine most healthcare practitioners will administer.
In September, AHPRA and the boards confirmed they had received complaints about doctors and other healthcare workers spreading anti-vaccination messages and COVID conspiracy theories in semi-private social media groups in direct contravention of laws that prohibit them from spreading false, misleading or deceptive claims.
The boards' joint position statement also urged registered health practitioners to get vaccinated against COVID-19 unless medically contraindicated and get the necessary training and accreditation to administer vaccines if they are authorised to do so.